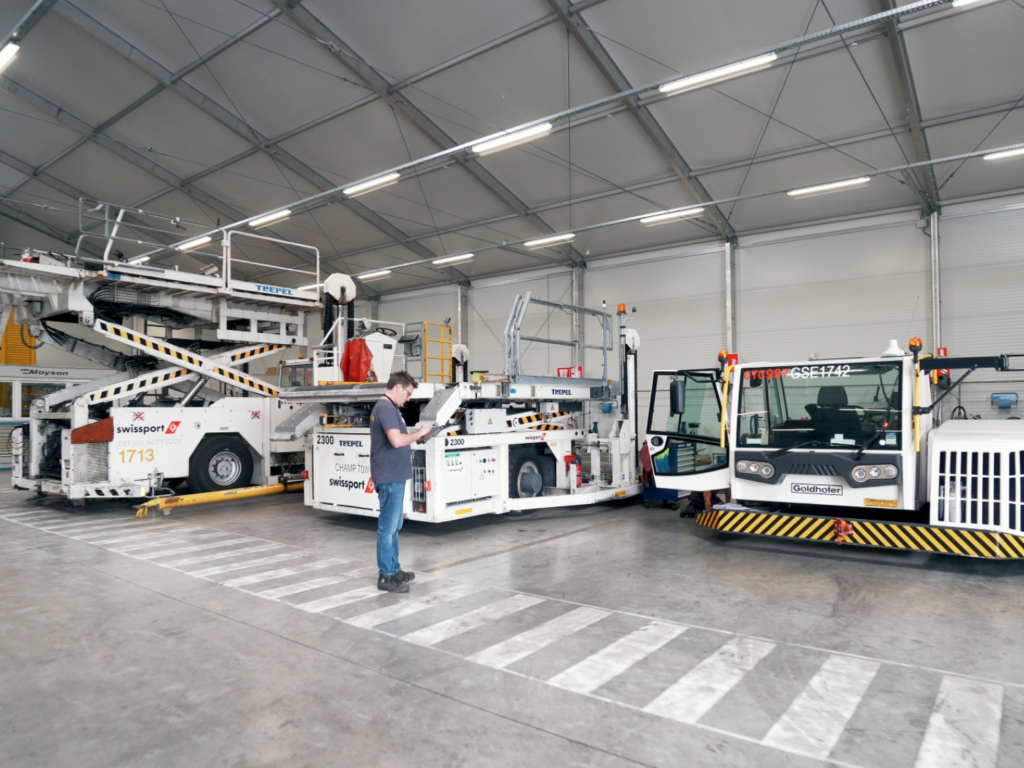 Our well equipped maintenance workshops are spread over various airports. This in combination with a team of GSE experts makes them a very valuable tool for all of our airport based customers.
CTC Moyson, founded as maintenance company, well understands what customer needs are.
We service literally all GSE: from MRO operations to handling company's, motorized and non-motorized units. All with the highest precision.
With our custom designed fleet management system, we help you keep track of all your ground support equipment.
Planning, maintenance, follow-up, … everything is organised from this digital platform. Thanks to this web-based system, our technicians also have all the necesarry information at hand.